Delicious cocktails with Xavax accessories
Summer, sun, warm temperatures
It's garden party time again!
After the coronavirus restrictions, it's a real treat to be able to enjoy an evening with friends again. And what could be better than a cocktail party in the garden?
With the right Xavax cocktail range, the evening is sure to be a success. Xavax makes not only the preparation extremely easy, but also the not-so-fun cleaning up afterwards. Sparkling clean, guaranteed.
Life is much too short for bad drinks...
… which is why Xavax makes the preparation super easy with its cocktail accessories.
Cherry cocktail
100 ml cherry juice
20 ml vodka
1 dash of lime juice
1 pinch of ginger powder
Ice cubes
Cherries to garnish
Mix the cherry juice with the vodka, lime juice and ginger powder in the cocktail shaker
Pour into a glass and add ice cubes
Garnish the drink with a cherry (serve pitted using the Xavax stone remover if required.)
And as one drink is never enough, keep the ingredients fresh for the second round.*
Xavax helper for the perfect cherry cocktail:
A variety of mixed drinks can be prepared very easily using the Xavax cocktail shaker. The set, consisting of a drinking glass, stainless steel attachment with integrated sieve and a cap, serves many functions. The integrated silicone ring ensures optimal protection against leaks. The cap, which enables you to measure out the ingredients precisely, a helpful scale on the glass and a selection of cocktail recipes, will ensure your cocktails are always prepared to perfection. The drink can be drunk straight from the shaker, which converts into an elegant cocktail glass.
Go to product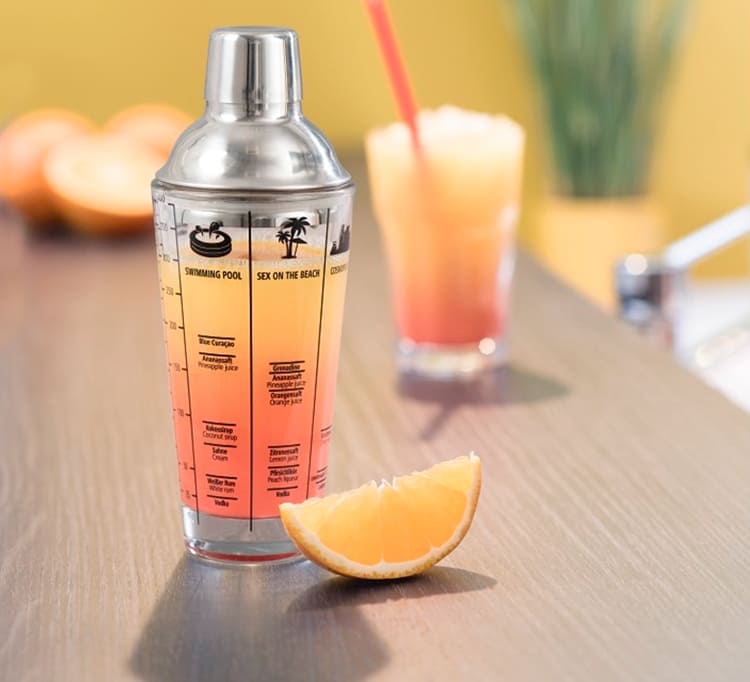 ---
Making your own ice cubes is child's play with the Xavax ice cube mould. The mould produces 36 ice cubes for ice-cold drinks or can be used for freezing portions of sauces, pesto or baby porridge. The sealable lid ensures hygiene and protection against leaks.
Go to product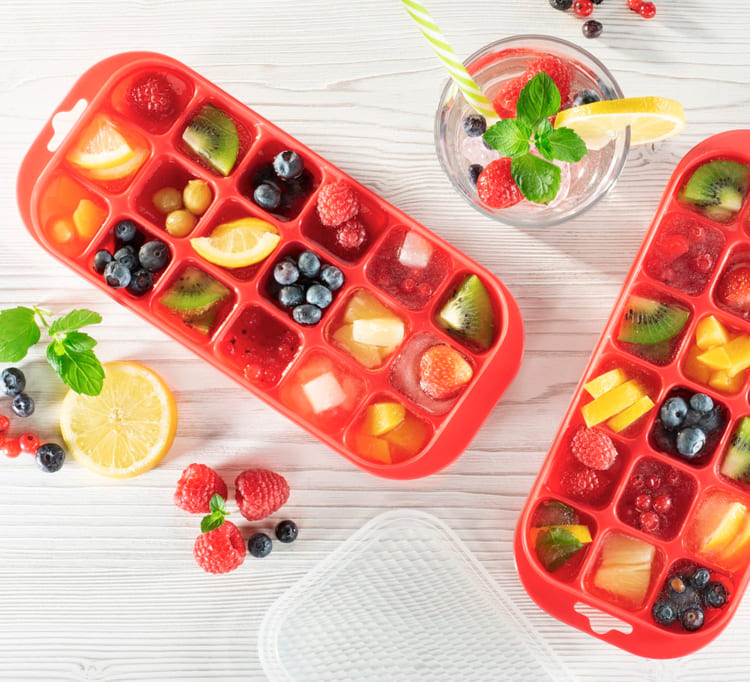 ---
Ready for the next round? The Xavax ice cube container has a capacity of 1800 ml and is ideal both for serving and cooling ice cubes and bottles. The high-quality set in a simple stainless steel design also includes tongs, a lid to seal it up and a handle for easy transport. Optimal insulation and cooling is ensured by the double-walled stainless steel and silicone vacuum seal in the lid. This keeps all the ingredients fresh and lets you mix a new, cool drink in no time.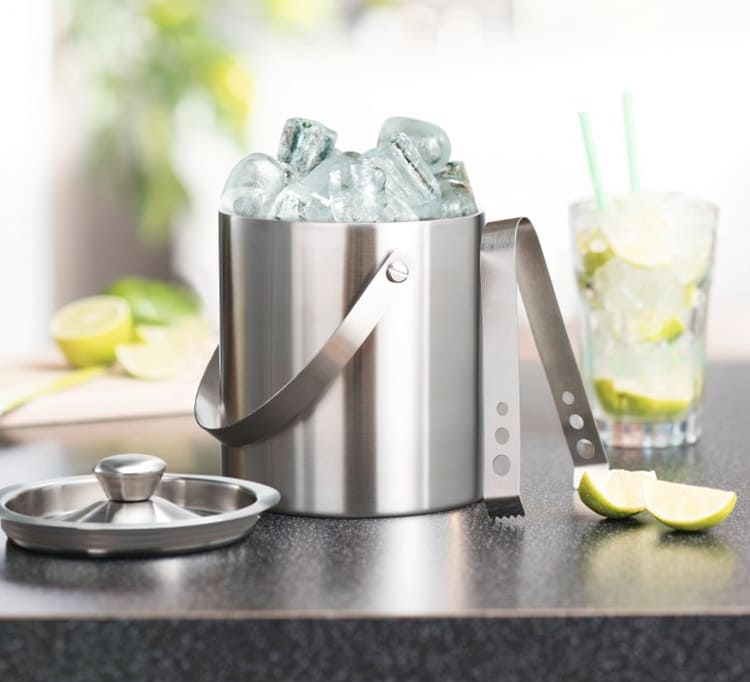 Orange Angel
1 scoop vanilla ice cream
2 cl egg liqueur
60 ml orange juice
Whipped cream
Place a scoop of vanilla ice cream in a glass.
Mix the egg liqueur and orange juice in the cocktail shaker and pour over the ice cream.
Decorate with whipped cream.
Xavax helper for the perfect Orange Angel:
The Xavax ice cream scoop is the perfect helper for quick and easy portioning of scoops of ice cream. The round-shaped, stable handle ensures comfortable handling, for both left- and right-handed users.
The scoop features a practical hanging loop, ensuring that it is always to hand.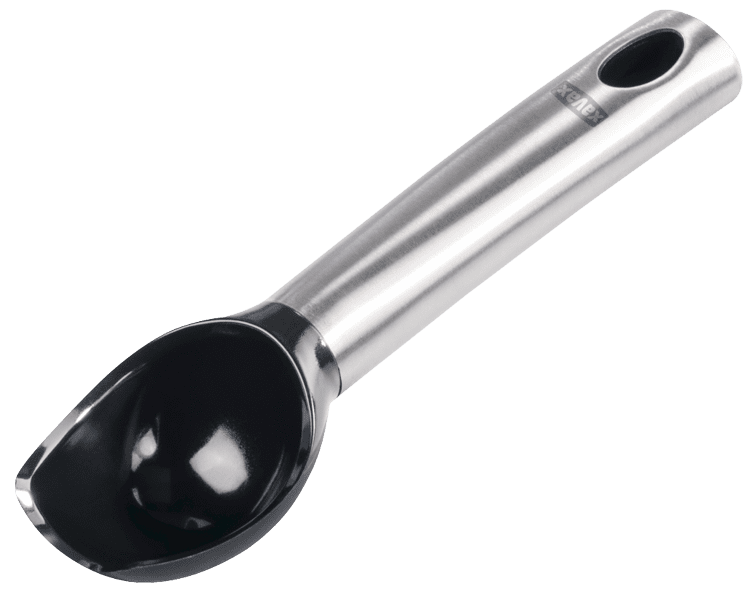 Virgin Mojito
150 ml ginger ale
Sparkling mineral water to top up
1 lime
4 tbsp crushed ice
2 tsp brown sugar (cane sugar)
8 mint leaves
Wash the lime and cut off the ends. Cut the lime into eighths and add to the cocktail shaker together with the brown sugar and mint.
Crush the pieces of lime and the mint leaves a little with a pestle.
Add the crushed ice, ginger ale and mineral water, and shake.
Xavax helper for the perfect Virgin Mojito:
The Xavax glass cutting plates are the ideal solution for cutting, arranging and serving. The plates not only boast an attractive design, but are also very safe thanks to the toughened safety glass with polished edges and non-slip feet. They are also dishwasher safe, as well as odourless and tasteless, which means that hygiene is maintained even when they are used frequently.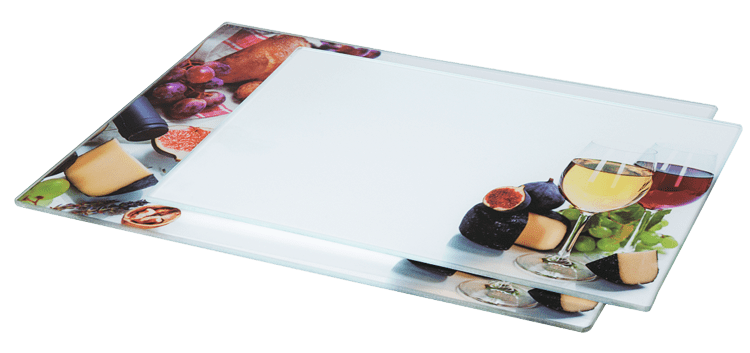 *Make your own crushed ice quickly and easily:
Freeze water in the Xavax ice cube mould.
Place the ice cubes in ice cube container and crush them, for example, using a pestle.
Dry Martini
6 cl gin
1 cl dry (white) vermouth
Ice cubes
1 green olive
Add the gin, vermouth and ice cubes to an ice-cold cocktail shaker.
Stir the ingredients with a cocktail stirrer rather than shaking them.
Strain the drink into a martini glass.
TIP
For effortless cleaning
There's nothing like a pile of washing up to put a damper on things after a successful cocktail party. But never fear, Xavax has the solution for sparkling clean glasses.
2-Phase Pro Tabs
Of course, an unforgettable party always includes cleaning up afterwards: It's easy when you have a dishwasher to help. Perfect for this are the Xavax dishwasher professional tabs, which conjures your glasses completely spotless and clean.
Go to product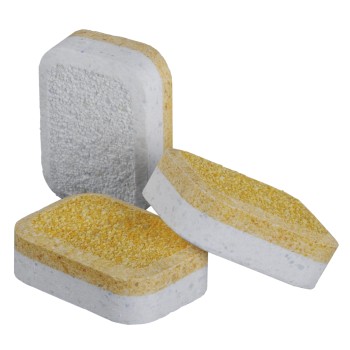 ---
Drainer Rack with Bottle Holder
The Xavax draining rack has your cocktail glasses under control: As an alternative to washing them in the dishwasher, many prefer to clean them by hand. Bottles, mugs or glasses - there is room for up to six vessels. The drainer is the ideal helper and even looks good.
Go to product