Time to party!
Now's the time to enjoy the garden party season to the fullest again!
Bye-bye rain, hello sunshine!
Long, warm summer evenings give many people the urge to go outdoors and enjoy the pleasant temperatures. It's the perfect time for garden parties. Enjoying cool drinks and tasty food with friends is a recipe for spending the best evenings together. Everything will go off smoothly with Xavax products and our small tips and tricks, which also make the evening as pleasant as possible for the host!
Tips for planning perfect summer parties:

1. Find a location
Whether garden, balcony or park, every location is perfect with the right people

2. Provide food and drink
The more you divide it up, the less it is for everyone to take care of

3. Organise music
Pop, rock or Indie – you choose the music to accompany the evening

4. Set up and decorate
Strings of lights, garlands and cushions improve the location, the more the cosier

5. Enjoy and have fun
After preparing everything, remember what really matters: enjoying the time with friends and family! What could be better...
6. Clean up
Here, too: many hands make light work
Favourite occupation number 1: having a BBQ
Whether steaks, sausages, vegetables or meat-free alternatives, we Germans like nothing more than to cook our food over glowing coals under an open sky. But new trends like smoking are becoming increasingly popular. Almost 90% of German have a BBQ (Statista, 2020), which obviously needs the right accessories: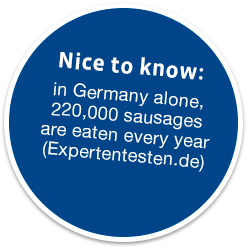 Simply…
Other practical accessories
It isn't always about the sausage
Vegetarians aren't the only ones to have salads for every proper garden party. Whether traditional lead salad or unusual feta and melon salad, a varied mix adds that certain something. At 84% of garden parties, a mixed salad is almost always on the table. (Wiesenhof 2015) From preparation to transport – we have all the gadgets you need for the perfect summer salad.
Tip: Surprise your guests with unusual accompaniments!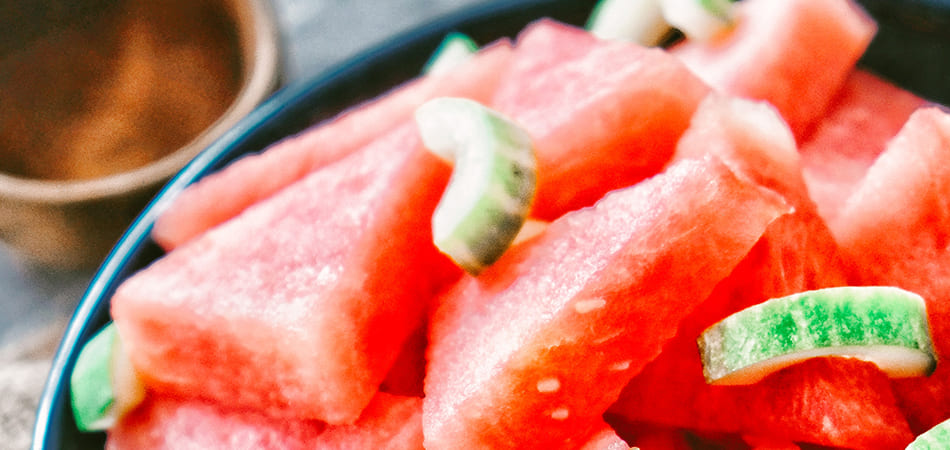 Watermelon salad with feta and peach:
500g water melon
1 peach
100g feta
20g pistachios
1 lime
100g baby spinach
100g rocket
20g mint
30g sugar
75 ml white balsamic vinegar
Curing salt to season
Peel the watermelon and cut into large slices.
Pit and cut the peach, crumble the feta.
Chop the pistachios and mint, grate the lime zest and squeeze out the juice.
Mix the baby spinach, rocket and mint in a bowl.
Sweat the watermelon slices in a little olive oil.
For the dressing, caramelise the sugar, mix with the balsamic vinegar, lime juice and zest and bring to the boil. Stir while boiling until the volume has reduced by about half.
Arrange everything, drizzle with the dressing and season to taste.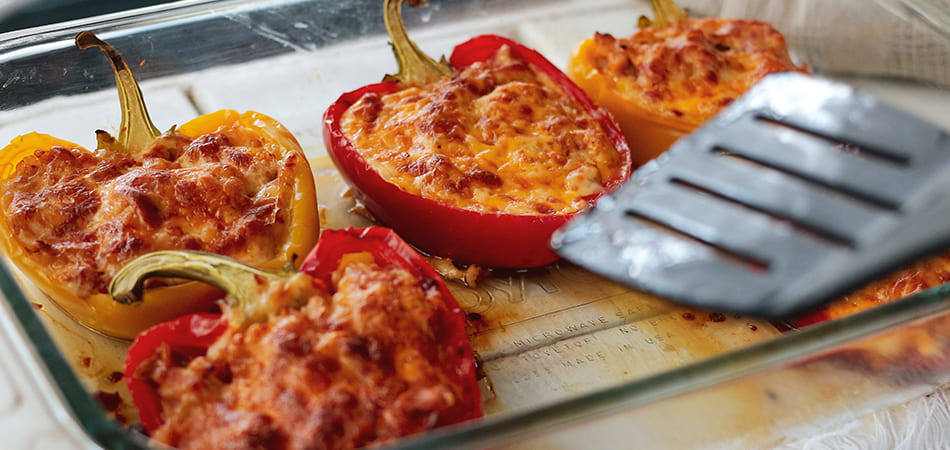 Stuffed, grilled peppers:
2 peppers
200g cream cheese
50g Pesto Calabrese
2 tsp tomato purée
Pepper, salt and garlic to season
Wash, halve and de-seed the peppers.
Mix the remaining ingredients and stuff the pepper halves.
Heat slowly on the BBQ and enjoy after a few minutes.
Of course, salads aren't the only accompaniment to a BBQ – whether fingerfood skewers, hearty pies or a fresh summer casserole, much more goes with a BBQ than just baguette and salad.
Other practical accessories
And now for something sweet…
What would the world be like without cakes, tarts, and so on? That's why every garden party also deserves a sweet ending. The Germans are especially fond of muffins, but tray bakes are also perfect as a garden dessert.
Simply…
Stay cool – Stay fresh
Whether the leftovers from the BBQ menu or the seasonal fruit – food is often left over which we end up having to throw away a few days later. Mostly because we can't use or eat it all before it perishes. The best thing is to freeze it in a can or bag and keep it fresh in the freezer for a few months.
Tip: The right way to freeze

Freeze stone fruit without the stone to avoid any bitter taste in the flesh. Exception: Cherries can also be frozen with the stone left in.

Always wash, cut and blanch vegetables beforehand, quench in ice water and dry to kill micro-organisms that could impair the quality. Exception: Tomatoes and onions can only be frozen once cooked and processed.

Re-freezing is possible, but the quality of the food is reduced each time this is done.

Basically: freeze quickly, defrost slowly. This retains the consistency and aroma. Exception: vegetables should be used straight from the freezer. The cooking time is therefore also about one third shorter than for fresh vegetables.
Fresh, fresher, summer cocktail
As everyone knows: summer makes you thirsty. And what goes better with a garden party than refreshing summer cocktails. With our aids, every mix you make will be a hit. Learn more about our cocktail accessories here.
Cocktail party with Xavax
The right lighting creates the right mood
As the light slowly fades outdoors, you could trip over a chair or step on a slug. That would put a real damper on the party mood. Features like chains of lights can help your guests see everything and bathe the evening in an atmospheric glow. We offer the right lights for this.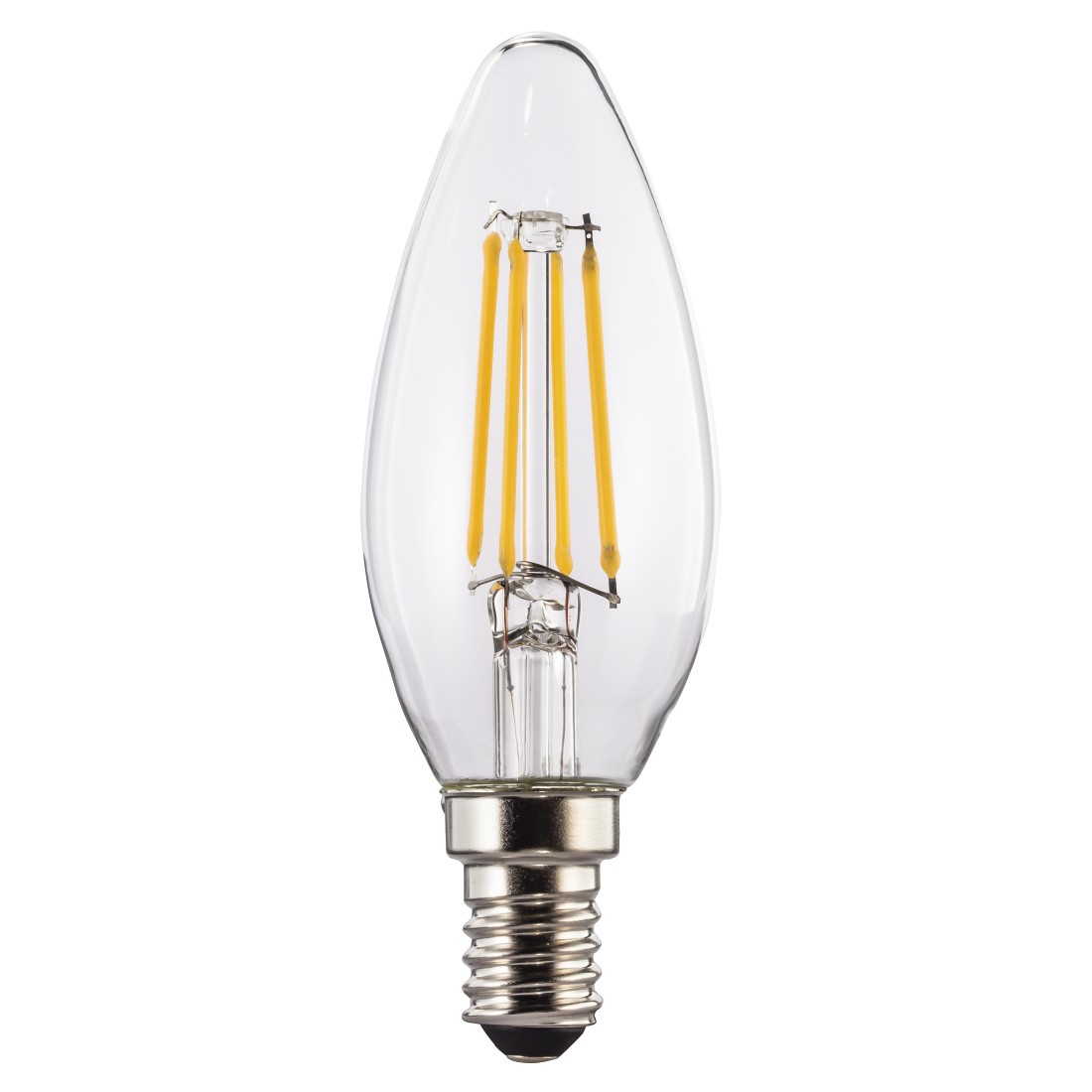 A typical bulb shape and a cosy yellow shimmer – the decorative vintage style of our filament lamps gives every garden party a convivial mood.
Atmospheric lighting
And now for the cleaning up?
We're all familiar with it: the party was a complete success, the guests stayed late into the night and now you're faced with a mountain of washing up and everything has to be cleaned and put away. Absoluter horror! Or maybe not? With the cleaning aids from Xavax, cleaning is quick and easy.