Reducing household energy costs made easy
Save money and protect the climate with Xavax
This is how your electricity consumption is made up
Refrigerators and freezers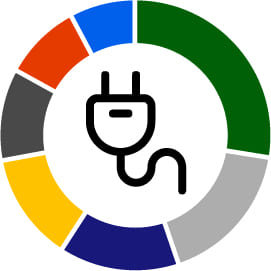 Source: www.energiewechsel.de
Small gestures with a big effect
With these simple tips you can protect the climate and save money

Energy-saving washing and drying
The washing machine is often on - sometimes more than is necessary. That uses a lot of water and electricity. A few simple steps can save energy and protect the environment.
Avoid the prewash
Use your washing machine's Eco programme. Although this takes longer for the wash cycle, it only requires half as much energy
Wash your laundry at 30°- 40°. This is completely sufficient for normally soiled laundry and also has the advantage that your clothes do not fade so quickly
Add the right amount of detergent. This is easy on your wallet and the environment. For example, you can also use washing balls to reduce or replace detergent
Only dry as much laundry as absolutely necessary in the dryer and use dryer balls. They ensure that more air gets to the laundry and the drying process is accelerated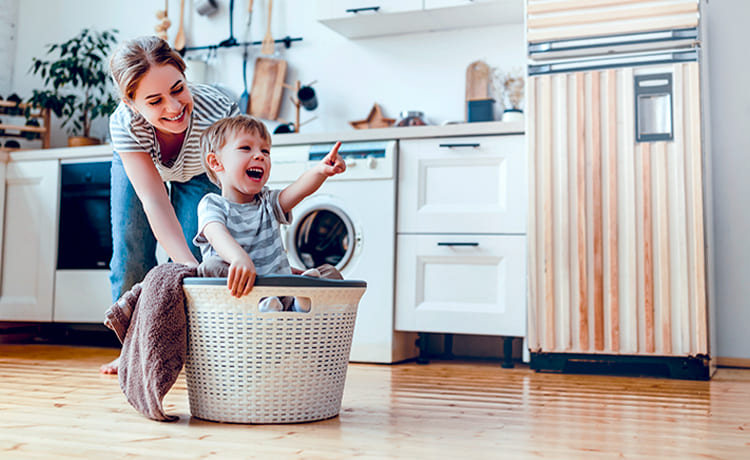 Setting the cooling units optimally
There are also savings to be made in the area of cooling because refrigerators are often set too cold and therefore require a lot of energy. But now the question arises, at what temperature is food stored in the fridge or freezer so that it stays fresh for a long time?
7 °C on the top shelf of the fridge is perfectly adequate. Many refrigerators and freezers already have a digital temperature display that allows you to keep an eye on the temperature at all times. Other models only have a rotary control with which the temperature can be adjusted in stages.
Make sure that the top shelf in your refrigerator is constantly at 7 °C. If you set the temperature 1 °C higher, you'll save about 6% of electricity
The freezer should not be set colder than -18 °C
Do not leave the refrigerator open for no reason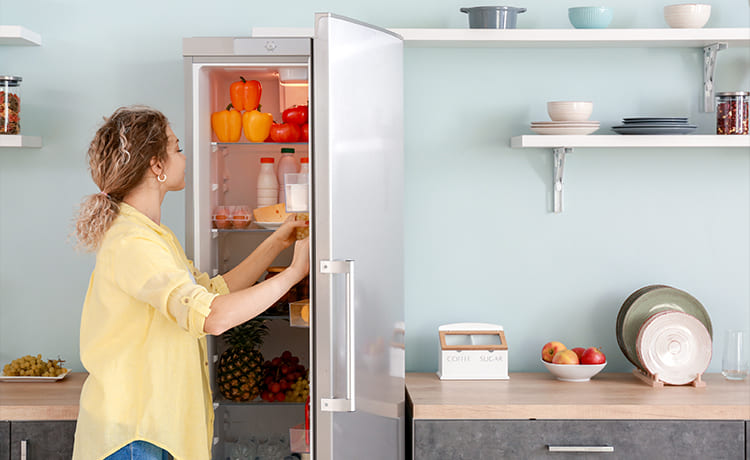 Save on lighting
Especially in the dark time of year, we need light. Not only to see things, but also to prevent the tiredness and sluggishness that the grey weather triggers. In addition, the right lighting creates a cosy atmosphere. That costs electricity, of course. If you want to save on lighting, you should definitely get LED bulbs. By replacing old incandescent/halogen bulbs with LEDs, you can save up to 80% of the lamps' energy consumption.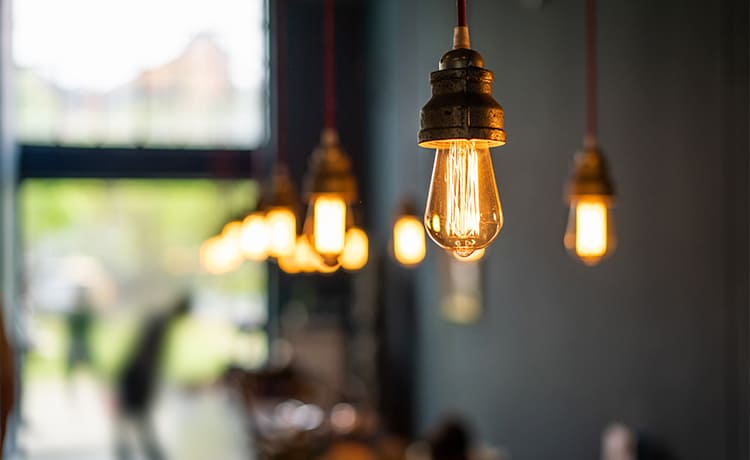 Lower the room temperature
A large part of our energy costs are caused by running the heating. Even though everyone perceives temperature differently and the comfortable temperature is different for everyone, there is enormous savings potential here. The generally accepted recommendation for room temperature in living areas is 20 °C and between 16 °C and 18 °C in the bedroom. Even one degree less saves 6% energy.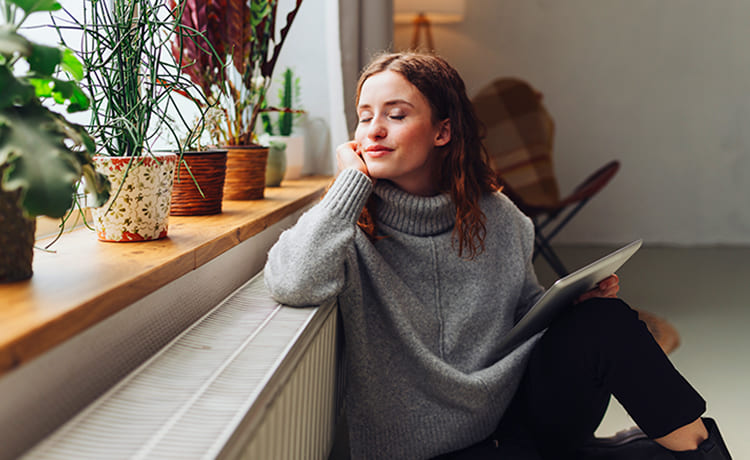 Energy-efficient cooking
Cooking is not only vital, but often also a hobby, to help you relax and enjoy life. On average, cooking accounts for around 9% of annual electricity costs. Modern cookers are unbeatable in terms of electricity consumption and save money, but additional electricity can also be saved in everyday cooking.
Regardless of the type of cooker you have, you can cook in an energy-efficient way. Cooking without a lid uses three times more energy than if you cook with one. Also, if the size of the saucepan matches the hob and is neither too big nor too small, you can save more energy.
Cook with steam. The less water used for cooking, the more energy can be saved
Pasta cooks more quickly if you put it directly into cold water and heat it with the water
You can turn off the electric cooker a few minutes before the end of the cooking time, the residual heat allows you to finish cooking the dish without any problems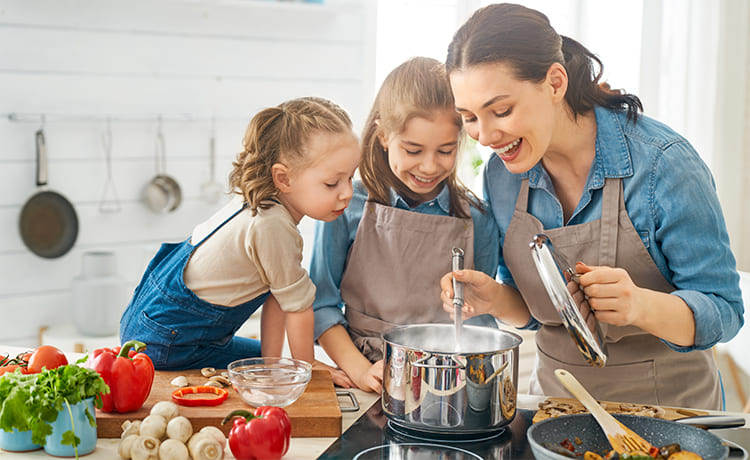 ---
One Pot Pasta – an energy-saving dish
For this pasta you need:
A large pan and a stirring spoon
200 grams spaghetti or other pasta
Tomatoes, carrots and some celery stalks
Onions, garlic, chilli
Basil, parsley, salt
500 ml vegetable stock
Instructions
Cut the tomatoes, carrots and celery into small cubes
Chop the onion and garlic
Put the rest of the ingredients in a saucepan with the vegetable stock and a little salt (to taste)
As soon as the water starts to boil, stir frequently at the bottom of the pan so that nothing burns
After about 12 minutes the pasta is ready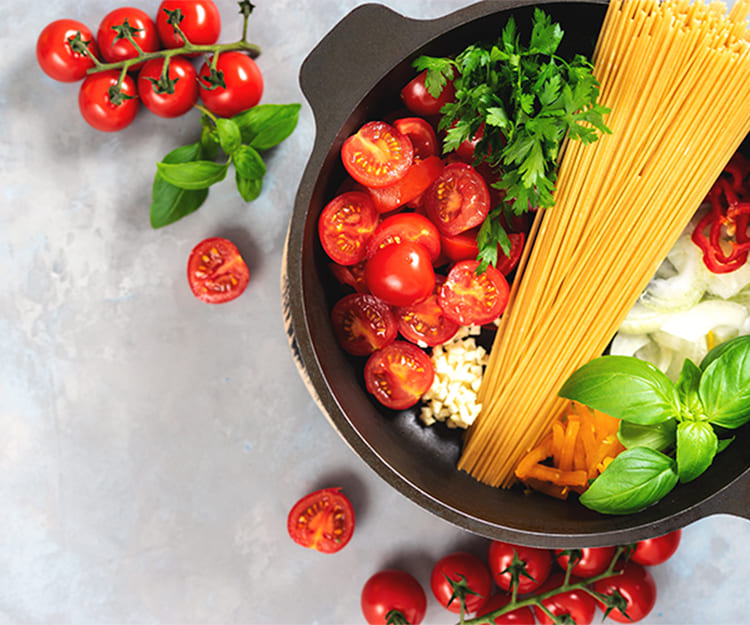 Campaign on saving energy
The Federal Ministry of Economics and Climate Protection is currently running a major energy-saving campaign. It is called: 80 million together for the energy transition
Here you will find even more tips and tricks on how and where you can save even more energy.