15.06.2016
Environment-friendly Coffee Filters, Pods, etc.
Enjoy great coffee – without the mess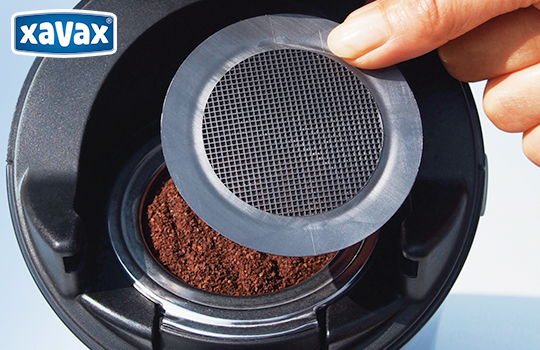 Reuseable and easily refillable coffee pods
Nespresso, Tassimo, DeLonghi, Dolce Gusto – coffee from these colourful pods or capsules tastes amazing and its preparation is quick and convenient. This kind of coffee making, however, is not environmentally friendly. The aluminium pods take a lot of raw materials and CO2 to produce, and using them creates a great deal of waste afterwards. And the pods are not cheap, either. True to its slogan, once again, Xavax brings a clever and convenient innovation to the market: reusable coffee pods for refilling with your favourite coffee. The coffee filters for Nespresso are called Coffeeduck .

Environmentally friendly pads to enjoy coffee, tea or cocoa
If your machine uses coffee pads instead of pods, Xavax has an environmentally friendly solution for you: eco pads. The biggest advantage, besides eliminating waste and saving money, is that you no longer have to rely on specific types of pods and pads; simply fill it with your favourite coffee, tea or cocoa, or try out another whenever you like. You can even control the strength of each cup. Special filter screens produce a wonderful crema. The refillable filters are otherwise just as easy to use as the environmentally harmful aluminium pods. You can clean the reusable pods in a flash either by hand or in the dishwasher to enjoy your coffee over and over.

Stainless steel canister to preserve the taste
To ensure your coffee retains its full flavour, Xavax offers a stainless steel canister with an aroma cover for 1 kg of whole coffee beans. The aroma cover, with an integrated date display, closes tightly with a quarter-turn. This helps the coffee keep its full flavour significantly longer. The canister is also perfectly suitable for tea or cocoa.